California Legislature Fails to Advance Anti-Profiling Bill, but Biker Discrimination Persists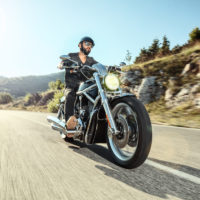 Any longtime motorcycle rider or club member can tell you that discrimination against motorcycle riders is alive and well, especially for patch-wearing club members. Club members frustrated about facing unfair consequences for exercising their First Amendment rights of free speech in this manner have long fought to receive fair treatment from members of law enforcement through regulations that would ban biker discrimination.
Bill stalls on assembly floor
As we reported on this blog last month, it seemed as though this desire might soon become a reality. California legislators had proposed a bill that would have banned law enforcement from relying on the fact that a person was wearing motorcycle club-related clothing or simply riding a motorcycle as factors in determining whether to detain that person. The proposed law had passed the California State Assembly's Committee on Public Safety and been advanced to the Assembly floor. Unfortunately, when the bill went up for a vote, it received 21 yes votes and 28 no votes and failed. The bill's primary sponsor, Assemblymember Anna Caballero, filed a motion for reconsideration, but the bill is currently inactive according to the California legislation tracker.
Stereotypes of club members as violent felons persist
While California has rejected protections of bikers from unfair targeting by law enforcement, stories in other parts of the country go to show why these protections are necessary. A story out of Florida is a particularly good example of the types of unfair bias that inform the opinions of police officers towards bikers. One year ago, a member of the Daytona Outlaws motorcycle club, Louie da Lip, was murdered, and the identity of his killer remains unknown. In covering this story on the anniversary of the club member's death, the Daytona Beach News Journal spoke with a criminal investigator who has "studied biker gangs for more than three decades," according to the story's author. The story's author described the so-called expert, Charles Berard, as saying that "members of biker gangs have committed murder, rape, and other violent crimes and they have a history of degrading women and even killing children."
This quote is not just incendiary—it's simply not reflective of the biker culture. The National Motorcycle Profiling Survey for 2017 revealed that less than 2% of Florida club members have been convicted of a felony. Club members are by and large law-abiding, and many are even involved in charitable causes (including the prevention of child abuse) along with fellow club members. The persistence of these stereotypes is an example of why California and other states need laws protecting club members and other bikers from unfair discrimination.
If you've been the victim of discriminatory treatment as a California biker or club member, get help seeking justice for this discrimination by contacting the knowledgeable and dedicated Bay Area bikers rights lawyer William E. Weiss for a free consultation at 415-362-6765.