Assembly Member Introduces Bill to Repeal Portions of AB 1824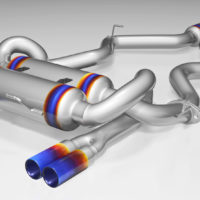 A law introduced to California's roads in 2019 gave law enforcement officers the right to impose a fine on vehicles believed to emit a sound over the legal limit, offering the vehicle owner no chance to repair the sound and avoid the fine. This spring, two state assembly members introduced a bill that would reverse portions of the law in a move that would, to many minds, restore reason to the law. Learn about the new bill below, and contact a San Francisco motorcycle rights lawyer if you've been targeted for a loud tailpipe violation.
Bill AB 1824 – Fixing the Muffler System
In a previous post on our blog, we explained California State Assembly Bill 1824, a law which entered into effect on January 1, 2019. The bill changed how police officers can issue tickets for so-called "modified or excessively loud exhaust or muffler systems" so that these tickets are no longer "fix-it tickets" but are straightforward fines. In other words, riders and drivers of vehicles that officers believed emitted a sound of over 95dB (or 80dB for motorcycles) would be required to pay a fine—up to $1,000—without the chance to fix or alter the muffler system to emit less noise, as they once did.
This law left many motorcyclists and car enthusiasts frustrated. Opponents of the law pointed out that some vehicles are in violation of the law even when coming straight from the factory, not just due to after-market modifications. If a driver has car trouble, such as a failed catalytic converter or broken muffler, but can't afford not to use their car to get to work in the morning before getting it repaired, that person could be hit with a hefty fee. There is also a lack of clarity on what sort of testing should be used to determine the volume of the car or bike's muffler system, since different testing methods can produce different results.
Repealing Portions of AB 1824
Amidst this frustration, Assembly Members Jim Frazier and Tim Grayson introduced a bill that will change the violation back to a fix-it ticket, rather than an automatic, costly fine. The proposed change, contained in State Assembly Bill 390, would change the offense back to a fix-it ticket, so that owners would have the opportunity to alter the vehicle's exhaust system to comply with the law or to explore other means of testing to prove that the vehicle is already compliant with the law. The bill is currently moving through the California State Assembly's committee system, and voters are encouraged to call their local assembly members about the law as they consider its approval.
If you're a California motorcycle rider whose rights have been violated by a police officer or other driver, find out if you have a right to take legal action by contacting the seasoned and knowledgeable Bay Area motorcycle rights lawyer William Weiss for a free consultation at 415-362-6765.