Texas Anti-Profiling Bill Left Pending in Committee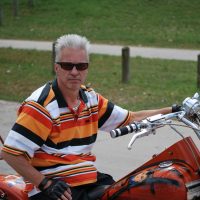 If you're a motorcycle rider in America, chances are you've experienced more than once the frustration and injustice of being profiled and pulled over simply because you ride a motorcycle or wear club colors. Motorcycle profiling by peace officers has long been a contentious issue, infringing on the civil rights of riders across the country. However, there is hope on the horizon, and many movements are afoot to address this problem at the state level. In this post, we take a look at recent efforts in Texas to expressly prohibit motorcycle profiling. If you have had your rights as a motorcycle rider violated in the Bay Area, call William E. Weiss in San Francisco for a consultation with an experienced and dedicated California motorcycle rider civil rights attorney.
Understanding Motorcycle Profiling
Before delving into the specifics of the recent legislative effort in Texas, it's crucial to understand what motorcycle profiling entails. Motorcycle profiling refers to the discriminatory practice of law enforcement officers targeting individuals based on their appearance as motorcycle riders or their affiliation with motorcycle clubs. Often, riders wearing colors or patches and those simply enjoying a ride have been subjected to unwarranted stops, searches, and harassment.
The Purpose of Texas HB 258
Texas HB 258 is a legislative effort to address and prevent motorcycle profiling by peace officers. The bill aims to provide explicit guidelines to law enforcement agencies on how to interact with motorcycle riders without violating their civil rights. By implementing this legislation, Texas aims to set an example for other states and reinforce the constitutional protections afforded to all citizens, regardless of their mode of transportation or affiliation.
Key Changes Proposed by HB 258
HB 258 would add a new section to the Texas Code of Criminal Procedure titled MOTORCYCLE PROFILING PROHIBITED. The bill provides a clear definition of motorcycle profiling, defining it as "a law enforcement-initiated action based wholly or partly on an individual operating a motorcycle or wearing motorcycle-related or motorcycle club-related paraphernalia rather than on the individual's behavior or on information identifying the individual as having engaged in criminal activity." The definition goes on to include "a motor vehicle stop that is made with respect to an individual operating a motorcycle and that the peace officer extends beyond the period necessary to effectuate the purpose of the stop."
The bill clearly states that "A peace officer may not engage in motorcycle profiling" and requires every law enforcement agency in the state to adopt a detailed written policy that clearly defines acts constituting motorcycle profiling and "strictly prohibits" peace officers from engaging in the practice. Additionally, law enforcement agencies must implement a process for filing complaints that requires appropriate disciplinary action against officers who have been shown to engage in motorcycle profiling.
The Present Status of Texas HB 258
Had it passed, HB 258 was set to go into effect on September 1, 2023. Unfortunately, the bill never made it out of committee. The bill was first filed in the Texas House on November 14, 2022. After its first reading on February 23, 2023, it was referred to the Committee on Homeland Security & Public Safety. The committee did hold a public hearing on the bill and record testimony. A large biker rally was also held at the Capitol in January to lobby for the bill. Perhaps enough momentum was built up this year to bring the subject up again in the next legislative session.
Don't Sit Still for Motorcycle Profiling. Call William E. Weiss in San Francisco for Help
If you're a California motorcyclist who has been targeted by law enforcement for exercising your constitutional rights of free speech or expression as a biker, find out if you have a right to take legal action based on that harassing conduct by contacting the professional, dedicated Bay Area motorcycle rights lawyer William E. Weiss at 415-362-6765.