Proposed Law Making Lane Splitting Explicitly Legal in California has Been Withdrawn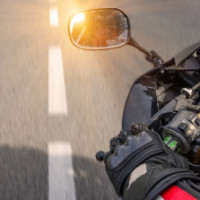 Adding yet another layer of ambiguity to the current state of the law, a bill that would have made lane-splitting explicitly legal in California has been withdrawn from consideration for the current legislative session. California is currently the only state that does not explicitly ban lane-splitting, and would have been the first state in the union to explicitly permit it. The bill allowed for motorcyclists to split lanes so long as they did not travel at speeds over 15 MPH faster than the flow of traffic, or travel over 50 MPH. The proposed law succeeded in passing the California State Assembly with bipartisan support. However, several days before the bill was scheduled to go before the state senate policy committee, it was withdrawn by Assemblyman Quirk. Quirk's representatives cited questions by law enforcement on possible challenges of enforcing the bill as the reason for the withdrawal.
In the past, lane splitting has generally been permitted by police officers and state highway patrol officers, and the California Highway Patrol had posted guidelines on lane splitting. However, with the recent removal of CHP guidelines permitting the practice, what police might allow has been in a state of flux. The legislation which was unfortunately pulled would have resolved that dilemma.
California Highway Patrol representatives have publicly stated that lane splitting is typically not more dangerous than any other motorcycling, so long as it is carried out responsibly; CHP advises bikers to keep their speed to no more than 10 MPH greater than surrounding traffic, and avoid splitting when traffic is moving over 30 MPH. A recent UC Berkeley study supported this conclusion, finding that the typical motorcyclist involved in a crash while splitting lanes of traffic was less likely to be injured in that crash than motorcyclists who weren't splitting lanes when the crash occurred, due to the fact that lane-splitting drivers tended to be driving more safely, and were less likely to be drunk at the time. The fact that lane-splitting has CHP support and is already a safe practice when done correctly, has made certain groups wary of passing a law formally permitting and regulating the practice. For example, the American Motorcycle Association has expressed concerns that passing such a law would offer opportunities for lawmakers to include other undesirable provisions, such as requiring minimum medical insurance coverage for riders. The AMA has also described the speed limits as included in the bill as too restrictive, and cited results of the aforementioned UC Berkeley study as describing safe speeds for lane splitting that were greater than 50 MPH.
Motorcycle riders are frequently made targets of police attention. Bikers are also more likely to be the victim of a passenger vehicle's negligence in a crash than for the crash to be their fault. If you have found yourself the victim of unfair police attention or have been injured in a crash, get experienced legal help from an attorney who understands the challenges faced by the biker community. Contact the Bay Area Law Offices of William Weiss for a consultation on your possible motorcycle crash or motorcycle profiling claims by calling 888-MC-CRASH or 415-362-6765.