New Traffic Safety Laws for 2023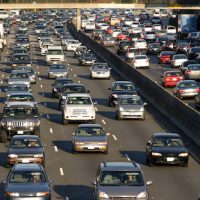 The 2022 legislative year in California ended in August, and Governor Newsom was still signing laws into late October. Nevertheless, many of these laws still won't go into effect until January 1, 2023, giving local governments time to get up to speed and be ready to implement the laws in their jurisdictions. Among the hundreds of monumental laws passed this year, a couple that are about to go into effect are likely to significantly impact traffic safety. Learn about these new laws now by reading below. If you've been hurt in a traffic accident in San Francisco, get help recovering compensation for your injuries from the negligent driver responsible for the crash by contacting William Weiss for a free consultation.
Passing Bicyclists Safely
California already had a "Three Feet for Safety" law in place, forcing drivers to give at least three feet of space when passing or overtaking bicyclists going in the same direction and requiring drivers to make sure they pass in a safe manner. Effective January 1, 2023, drivers must now move into another lane before passing or overtaking a bicycle. This law applies if another lane is available, if it is practicable to do so, and if the lane change is not prohibited by law. Drivers who are unable to complete the lane change because of traffic or roadway conditions must slow to a reasonable and prudent speed before passing safely.
Violation of this traffic law comes with a $35 fine, but if the driver collides with a bicycle and causes bodily injury, the fine increases to $220. Also, the fact that the driver hit a cyclist by violating a law enacted for the cyclist's safety could render the driver "negligent per se." Per se negligence is a legal doctrine that makes it easier to hold a negligent driver accountable to the injury victim for damages, without having to provide additional evidence showing the driver was negligent.
This new law will also be easier to enforce. Under the Three Feet for Safety Act, how would drivers know if they were giving three feet of space or not? How would the police know? Now it will be easier to determine if drivers are complying with the law by moving into an adjacent lane.
This new law is part of AB 1909, an omnibus bicycle bill that makes many changes related to cycling. Other changes include expanded access for e-bikes on bikeways, allowing cyclists to cross intersections in accordance with pedestrian Walk signals, and prohibiting municipals that have adopted local bicycle licensing ordinances from forbidding the operation of an unlicensed bicycle.
Jaywalking Officially Legalized, Decriminalized
Jaywalking, or the practice of crossing outside of a designated crosswalk (i.e., in the middle of the street), has long been considered unlawful except under certain limited circumstances. Effective January 1, 2023, police officers will now be prohibited from stopping pedestrians for jaywalking "unless a reasonably careful person would realize there is an immediate danger of a collision with a moving vehicle or other device moving exclusively by human power." This law therefore legalizes, or at least decriminalizes, the practice of jaywalking so long as it is done safely.
Assemblymember Phil Ting of San Francisco introduced AB 2147, The Freedom to Walk Act, as not just a traffic safety measure but also as a civil rights bill. As noted by Zal Shroff of the San Francisco Bay Area Lawyers' Committee for Civil Rights, police officers have long used jaywalking as a "pretext to stop and harass people," particularly low-income individuals and people of color. In fact, several pedestrians have been killed after police encounters for jaywalking in California in the last few years, and these are only the incidents we know about because the encounters happened to have been caught on video.
For decades, city streets have been designed to move more cars more quickly, without due regard for foot traffic. Additionally, lower-income neighborhoods and communities in San Francisco have fewer signal-controlled crosswalks. These factors converge to make city streets especially dangerous for pedestrians, and several California cities, including Stockton, have been named among the ten most dangerous cities for pedestrians in America.
Drivers have a duty to watch out for pedestrians on the road, and they can now expect to see more pedestrians crossing in the middle of the street than before. Pedestrians for their part must always take care to cross safely; a pedestrian who darts into traffic could get hit or cause an accident from cars swerving out of the pedestrian's path or stopping suddenly in the street to avoid hitting a pedestrian who should have waited until traffic was clear before crossing. These types of accidents are complex, and it can be difficult to determine who is liable to whom for injuries and fatalities that occur.
If you have been injured in a motor vehicle crash or if your civil rights have been infringed in San Francisco or surrounding areas, contact William E. Weiss for a free consultation at 415-362-6765 ext. 157 or preferably my cell at 415-235-7060. You can also email me at william.weiss@gmail.com.