Multi-Car Bay Area Crash Kills Two, Injures Three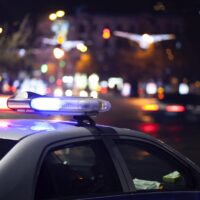 A horrific traffic accident in Santa Rosa recently claimed the lives of two individuals and injured several more. Although authorities are still investigating the circumstances of the accident, Santa Rosa police believe that excessive speeding played a role in the tragic incident. Continue reading for details about the crash, and if a negligent driver has injured you or someone you know, speak with a dedicated San Francisco traffic accident and biker civil rights attorney.
Fatal Midnight Crash in Santa Rosa
According to authorities, a silver BMW was traveling northbound on Stony Point Road in Santa Rosa when it collided with a silver Cadillac CTS at the intersection with Lazzini Avenue, near Trombetta Street. The BMW was traveling at a high rate of speed as it approached the intersection, impacting the Cadillac at around 12:12 a.m. late on a recent Saturday night/early Sunday morning. Authorities are still determining whether the Cadillac was heading straight across the intersection, continuing westbound on Lazzini Avenue, or attempting a left turn onto southbound Stony Point.
The driver of the Cadillac, a 40-year-old Santa Rosa man, and his passenger, a 45-year-old man from Pittsburg, both suffered fatal injuries as a result of the crash. They were pronounced dead at the scene by Santa Rosa Fire Department first responders. The three occupants of the BMW, two males and a female, were all taken to an area hospital for treatment of severe but not life-threatening injuries.
According to witnesses, the BMW was speeding north on Stony Point Road at the time of the accident. Authorities are investigating whether alcohol or other drugs may have played a role in the fatal crash. Authorities are also still looking into which vehicle had the green light and right-of-way.
Authorities closed Stony Point Road from Gardner Avenue to Campbell Drive for several hours early Sunday morning while they collected information about the incident. Witnesses to the event are encouraged to reach out to authorities with any information.
The accident is a stark reminder that even as roads are emptier while shut-in orders are in place, drivers must still act with care and caution. There has been a significant rise in excessive speeding in major cities across the country as people apparently feel safer on emptier roads. Flaunting the safety laws and driving negligently or recklessly is dangerous behavior that can lead to serious consequences.
If a negligent driver in San Francisco has injured you, contact William E. Weiss for a free consultation at 415-362-6765 ext 157 or preferably my cell at 415-235-7060. You can email me at william.weiss@gmail.com.