Motorcyclist Killed in Danville Crash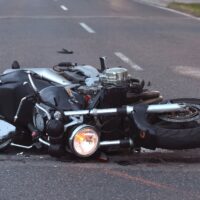 Motorcyclists have to remain constantly vigilant in order to mitigate the chances of a catastrophic accident. Unfortunately, even when bikers are trained, experienced, and operating their motorcycles safely and appropriately, fatal accidents can still occur. Motorcyclists are at the mercy of mistakes made by other people on the road, as evidenced by a fatal motorcycle crash that occurred on a recent Sunday afternoon. Continue reading for details about the accident, and reach out to a seasoned San Francisco motorcycle accident attorney if you've been in a motorcycle crash in the Bay Area.
Fatal Motorcycle Crash With Bicycle Rider
A 52-year-old Danville resident was killed on a recent Sunday when he collided with a bicycle rider who fell into his path. According to officials, the motorcycle rider was heading southbound on San Ramon Valley Boulevard. At about 12:30 p.m., near the intersection between San Ramon Valley Boulevard and Fountain Springs Drive, a rider in the southbound bicycle lane lost control of his bike and fell into the road traffic lane.
The motorcyclist struck the bicycle and then crashed. He suffered serious injuries. Paramedics from the San Ramon Valley Fire Protection District responded to the scene. Unfortunately, the 52-year-old Danville man was pronounced dead at the scene. The bike rider was taken to nearby Ramon Regional Medical Center for treatment of minor injuries.
Officials closed San Ramon Valley Boulevard between Fountain Springs Drive and Elworthy Ranch Road after the accident. No charges have been filed in connection with the crash.
San Francisco Ranks Among Most Dangerous for Motorcyclists
Motorcycle accidents have been on the rise in the San Francisco Bay Area in recent years according to the National Highway Traffic Safety Administration (NHTSA) and the California Office of Traffic Safety (OTS). In fact, according to the OTS, San Francisco ranks as the first or second "worst" large city in terms of motorcycle accidents, bicycle accidents, and accidents involving pedestrians over the age of 65. In 2016, 566 motorcyclists were injured or killed in accidents in San Francisco. San Francisco County also leads California in terms of countywide motorcycle and pedestrian accidents. Many of these injuries and fatalities result from careless auto drivers and others on the road.
If you have been injured due to a negligent driver, bicyclist, or another person on the road in San Francisco, contact William E. Weiss for a free consultation at 415-362-6765 ext. 157 or preferably my cell at 415-235-7060. You can email me at william.weiss@gmail.com.