Motorcycle Laws You Need to Know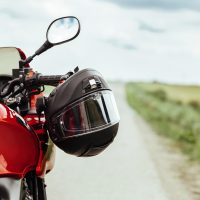 Motorcycle riders must follow all of the same traffic laws as other motorists, as well as many additional rules and regulations. It's easy to get bogged down by the additional rules. Below, we provide a summary of some of the most important motorcycle laws for any California rider to know. Call seasoned San Francisco motorcycle accident attorney, William E. Weiss, if you've been hurt in a crash in the Bay Area.
Requirements to Get a Motorcycle License
Obtaining a motorcycle license is a bit more involved than obtaining a standard passenger car driver's license. California law requires all motorcyclists to first obtain a learner's permit before applying for a motorcycle license. Riders under the age of 21 must hold their permit for at least six months before applying for their motorcycle license.
In order to obtain a permit, the rider must pass a vision exam, a written knowledge test, and a skills test. Riders under the age of 21 must also pass a California Motorcyclist Safety Program training course. Riders under the age of 18 must obtain additional driver education. Permits are valid for a year and prohibit riders from riding either with passengers, on a freeway, or at night.
Helmet and Equipment Laws
California law requires all motorcycle drivers and passengers to wear a helmet while riding. The helmet must meet minimum safety standards, including that it is fastened by helmet straps and properly fits the wearer's head.
Motorcycles must be fitted with proper safety devices and equipment to be road-worthy. The necessary equipment and features include the following:
Right and left mirrors
Working turn signals on the front and back of the bike (for all bikes registered after 1972)
Exhaust systems compliant with the Motorcycle Anti-Tampering Act
Handlebars installed such that the driver's hands are not more than six inches above the driver's shoulder height when they are seated
Lane-Splitting is Legal in California
Lane-splitting or white-lining is a driving maneuver in which a motorcyclist rides in between lanes of traffic in order to pass slow or stopped vehicles. Lane-splitting is prohibited in every state other than California. In California, the practice is now legal so long as the motorcyclist is otherwise driving safely and following relevant traffic laws.
California also permits lane-sharing, which occurs when two motorcycle riders drive side-by-side in the same lane of traffic. Auto drivers are expected to know that motorcycles may lane-share or lane-split and must operate their vehicles appropriately. Car drivers can be punished for behavior such as opening their door in traffic to trip up a motorcyclist.
Motorcycle Insurance and Registration
Motorcycles must be registered with the California Department of Motor Vehicles. Riders must also obtain a minimum amount of motorcycle insurance; riding without proper insurance can lead to suspension or revocation of the rider's license. The minimum level of insurance for motorcycles in California is the same "15/30/5" required for other vehicles, which includes:
$15,000 for bodily injuries for each person
$30,000 for bodily injuries for each accident
$5,000 for property damage caused by a collision
While these are the minimum requirements under California law, we highly recommend carrying the highest policy limits you can afford. Injuries after a traffic accident often cost significantly more to treat. Additionally, riders should purchase uninsured/underinsured motorist coverage (UM/UIM) at the highest limits they can afford in case they get into an accident with a driver who lacks sufficient insurance or has no insurance.
Additionally, we always recommend getting medical payments coverage of at least $10,000. Even if you have health insurance this would come in very handy to handle co-pays. In cases where there is hospitalization and surgery, the co-pays with health insurance could be as high as $8,000. Medical pay would cover those co-pays. Also, sometimes health insurance does not cover ambulance bills which could run easily $2500-3500.
If you have been injured in a motorcycle accident or if you have had your rights as a motorcycle rider infringed in San Francisco, contact William E. Weiss for a free consultation at 415-362-6765 ext. 157 or preferably my cell at 415-235-7060. You can email me at william.weiss@gmail.com.