Mongols MC Face Threat of Losing Use of Club Patch in Racketeering Case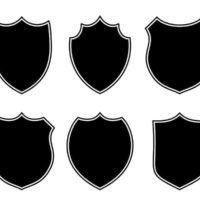 The decades-old Mongols Motorcycle Club is currently on trial in a racketeering case targeting the Mongol Nation for crimes allegedly committed on the organization's behalf. In an effort to cripple the club and render its members invisible, federal prosecutors heading up the case have now sought legal control over the trademarked Mongols name. Learn more about this case against the motorcycle club and the attempt to strip their patches below, and speak with a California motorcycle rights lawyer if you've been the victim of profiling or harassment.
California Motorcycle Club Called a "Criminal Organization"
The Mongols Motorcycle Club began in Southern California in the late 1970s, the creation of veterans returning from the Vietnam War. In the past, individual members of the Mongols have faced prosecution for acts committed while acting as a Mongols member, but in the current trial taking place in Santa Ana, California, prosecutors are targeting the organization itself. Prosecutors say that the Mongols, a "criminal organization," "encourages, supports, and rewards its members for committing crimes." Describing the MC's attitude to the jury in his opening statement, one prosecutor said that the Mongols "expect you to fear them, to be intimidated, to be afraid. They do not follow the law, they do not respect their victims." In contrast, the attorney representing the Mongols called prosecutors' claims "the greatest piece of fiction." He points out that, while the club has been involved in conflicts with the Hells Angels and crimes have been committed by members over the course of its decades-long history, the members who committed those crimes "have been kicked out." Prosecutors' claims in the current trial include allegations of drug dealing, assault and murder committed on behalf of the Mongols organization.
Prosecutors Seek Legal Control Over Name
In order to protect the public from this alleged threat to safety, federal prosecutors are seeking to take legal control over the Mongols name. Attorneys for the government claim that, with control over the trademarked name, law enforcement officers would have the right to pull over club members whom they see wearing a Mongols patch and take their jacket or vest. This would amount to a violation of both a club member's right to free speech through the wearing of a club patch, but also a constitutional due process violation by taking property the club member owns without an opportunity to contest this deprivation of property. The prosecutors' attempt to control the Mongols name is unprecedented. If the court grants the prosecutors' request, it could lend fuel to the federal witch hunt of MCs and lead to additional encroachments on MC members' constitutional rights in California and throughout the country.
If you've been the victim of motorcycle discrimination in California, get help standing up for your constitutional rights by contacting the dedicated and knowledgeable Bay Area motorcycle rights lawyer William Weiss at 415-362-6765.