Late August Motorcycle Crashes Take the Lives of Three Riders in the San Francisco Area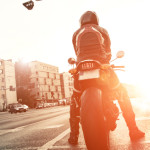 Three separate fatal motorcycle accidents recently occurred within a one-week period last August. In each of the fatalities, the rider either fell from or was ejected from the bike and then suffered fatal injuries after being struck by a car. In each incident, authorities are still trying to determine what initially caused the rider to lose control of the bike.
Around 3:20 Saturday morning, August 23rd, a Hayward man was riding on Interstate 880 in Oakland when he lost control of his bike, crashed into a cement median near Hegenberger Road and flew into oncoming traffic. He landed on the opposite side of the freeway and was hit by an oncoming car.
Just a few days later, in the evening of Thursday, August 28th, a woman riding her 2000 Suzuki motorcycle near the San Francisco-Oakland Bay Bridge toll plaza was killed after falling off her bike and then being hit by at least one vehicle in the roadway. The accident occurred on the transition ramp leading from I-880 northbound to I-80 westbound. The vehicle which struck the rider did not stop, and police are reviewing videotape from the toll plaza to try to determine the driver's identity.
Finally, shortly after midnight on August 30th, a San Jose man was riding his motorcycle northbound on the 101 when he apparently collided with the rear of a vehicle in front of him. The impact propelled the rider and his passenger off the bike and onto the roadway in the northbound lane. California Highway Patrol was on the scene and activated their emergency lights to alert oncoming cars, but the operator of the motorcycle was run over by a Ford Mustang before police could reach him. The operator of the bike was transported to the hospital where he was pronounced dead, while the passenger was treated for moderate injuries.
As these accidents show, being able to get off the roadway after being ejected from a motorcycle can mean the difference between life and death. This is not an easy thing to do, however. Automobile drivers should constantly scan the road ahead and be mindful of the safety of others when sharing the road with vulnerable motorcyclists.