Insurer Revokes Policy on Basis of Motorcycle Club Activity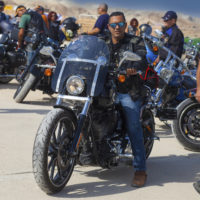 In a startling turn of events, State Farm has declined to provide insurance coverage to a clubhouse due to the fact that the business housed in the clubhouse was "engaged in motorcycle clubs." Should this practice spread to other areas of the country or insurers, it could have a massive negative impact on motorcycle clubs and their members.
Denial to veterans' club
The policy cancellation was sent to the leadership of the chapter of the Legacy Vets Motorcycle Club located in Florida. The club had an ongoing policy with State Farm for coverage of their clubhouse and had applied for a renewal of the policy, which was slated to expire at the start of April 2017. In response, the insurer sent a letter to the club reading:
State Farm Fire and Casualty Company is unable to provide the coverage you requested in your application because: we don't provide coverage for businesses engaged in motorcycle clubs.

As a result, your policy will be cancelled effective April 03, 2017. … For your protection, we recommend you get other insurance coverage.

We'll send you a separate invoice or refund depending upon the amount of time your policy was in force and premium amount you paid.
The club that was denied coverage is a branch of the Vietnam/Legacy Vets Motorcycle Club, a club with members spanning across the country. Additionally, this is a club that is explicitly geared toward veterans—people who have put their lives on the line in service of their country. The insurer does not refer to any particular reason why this club would be a risk to insure, such as a reputation for criminal activity. While a private company is not barred from making decisions regarding who it chooses to insure, this refusal to serve a massive customer base could have serious implications.
According to the American Motorcycle Association, there are 10 million registered motorcyclists across the US. There are also thousands of businesses, such as repair shops, charities, restaurants and bars who "engage" with motorcycle clubs on a regular basis. The National Council of Clubs, which promotes the interests of motorcycle clubs and motorcyclists, sent a letter to State Farm requesting clarification on the reason for the policy cancellation. The letter also suggested that average riders and club members might express their disagreement with this sort of baseless, discriminatory treatment with their wallets by choosing a different insurer.
If you've been the victim of discriminatory treatment or harassment by a police officer as a result of your status as a rider or motorcycle club member, or if you have been injured in a Bay Area motorcycle accident, find out if you have a claim for money damages by contacting the aggressive and effective San Francisco motorcycle rights lawyer William E. Weiss for a consultation, at 415-362-6765.