In California and Around the Country, Lawmakers Seek to Outlaw Motorcycle Profiling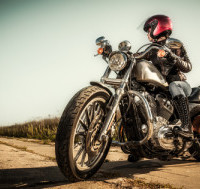 The practice of stopping law-abiding citizens for no other reason than that they are riding a motorcycle or wearing colors is finally starting to catch the attention of state lawmakers who see this practice as an unlawful intrusion on individual rights. In several states, legislators have introduced measures to clarify that motorcycle profiling is against the law, and to require that police officers receive the proper training regarding the legality of motorcycle stops. Unfortunately, these measures may not be receiving the support they need to make it into law.
Maryland anti-profiling legislation stuck in committee
In Maryland, SB0727 unanimously passed the Senate Judicial Proceedings committee on April Sixth, but since then it has been hung up in the House Rules committee. The companion measure in the House, HB 918, is stuck in the House Judiciary Committee.
These measures require the Police Training Commission to include a specified statement condemning motorcycle profiling in existing written policies regarding other types of illegal profiling (e.g. racial profiling). It also requires the Commission to include training for law enforcement on motorcycle profiling in conjunction with existing training regarding other profiling. SB 727 defines motorcycle profiling as "the use of the fact that an individual rides a motorcycle or wears motorcycle–related clothing or paraphernalia in deciding to stop, question, take enforcement action, arrest, or search the individual or a vehicle occupied by the individual without any reasonable suspicion or probable cause to believe the individual or a motorcycle was involved in a crime."
Minnesota anti-profiling legislation… also stuck in committee
In Minnesota, house member Steve Drazkowski has introduced HF0059, with a goal for state agencies to create and enforce written anti-motorcycle profiling policies. The measure would require state officials to make a deliberate effort to have a discussion with their agencies and be certain they are not allowing profiling. It would also require a statewide model policy to eliminate motorcycle profiling from law enforcement in the state, including providing training on what constitutes motorcycle profiling, tactics for avoiding it, and methods for officers and supervisors to identify and respond to profiling conducted by other officers.
This bill defines profiling as "the illegal use of the fact that a person rides a motorcycle or wears motorcycle-related accouterments as a factor in deciding to stop and question, take enforcement action, arrest, or search a person or vehicle with or without a legal basis under the United States
Constitution or Minnesota Constitution."
HF 59 was introduced on January Eighth and referred to committee, but hasn't been heard from since. According to Drazkowski, the motivation for introducing the bill came from constituents who are members of ABATE, as well as the example set by other states like Oregon that have approved similar measures.
California anti-profiling legislation (outlaw motorcycle profiling)
In California, lawmakers are being asked to consider CA RN 14-24125, which would amend the penal code to ensure that motorcycle profiling is addressed in police training and require a written policy that condemns and prevents the practice. This measure defines profiling as "using the fact that a person rides a motorcycle or wears motorcycle paraphernalia as a factor, without any individualized suspicion of the particular person, in deciding to stop and question, take enforcement action, arrest, or search a person or vehicle, with or without legal basis under the California Constitution or the United States Constitution."
For more legal advice regarding motorcycle profiling or any other personal injury matter, contact The Law Offices of William E. Weiss.