How Much Uninsured Motorist Insurance Coverage Should I Get?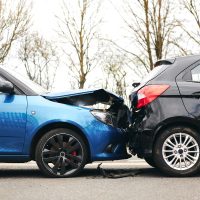 Insurance coverage can feel like a racket. It seems like they're always trying to sell you something, but they never want to actually pay when you need it. As frustrating as insurance policies and insurance companies can be, motor vehicle insurance is, in fact, very important. Carrying enough insurance coverage can be the difference between having an unpleasant experience and going bankrupt due to medical debt. Even "optional" coverage like uninsured motorist coverage can be vital. Below, we discuss uninsured motorist coverage and the level of coverage we'd recommend, based on our experience in the auto injury field. If you've been hurt in a car or motorcycle accident in the Bay Area, call the dedicated San Francisco personal injury attorney William E. Weiss for advice and representation.
California Minimum Insurance Requirements
California law requires all vehicle owners and operators to carry a minimum level of liability insurance. The state requires drivers to maintain at least a "15/30/5" liability insurance policy, which includes:
$15,000 for injury or death to one person
$30,000 for injury or death to more than one person in one accident
$5,000 for property damage
The minimum 15/30/5 coverage includes only liability insurance, meaning your liability to other people in the event you cause an accident. You are not required to carry any auto insurance to cover your own damage in the event of an accident. You can purchase additional comprehensive and collision coverage to cover damage to your car, although it's optional.
California insurance providers are required by law to offer uninsured and underinsured motorist insurance (UM/UIM) coverage, but drivers are not required to purchase any. The law is written to require insurance providers to include UM/UIM coverage in the policy unless the insurer and the insured driver explicitly decide not to include it by signing a written waiver.
What Does Uninsured Motorist Insurance Cover?
In California, your standard car insurance covers your liability to someone else should you cause a crash. If someone else causes an accident, you expect to rely on their car insurance to cover your property damage, your medical costs, and other expenses. Unfortunately, not every driver follows the law, and California ranks in the top ten states with the highest percentage of uninsured drivers. Even if the other driver does carry the minimum liability insurance required, your damages could exceed their policy limits, especially if you were seriously injured.
UM/UIM coverage is meant to kick in when the other driver either lacks insurance or their policy limit is too low to cover your total damages. UIM applies when the at-fault driver has some insurance, but you need additional coverage. UM applies when the at-fault driver has no insurance or you were struck by a hit-and-run driver leaving you with no one to hold responsible.
UM insurance is helpful even when you have health insurance. UM has no deductible, unlike health insurance. Moreover, you can specify that your UM policy covers your lost wages should you miss work due to injury; health insurance will cover only your medical costs. UM also covers your passengers who are injured in an accident that is not your fault.
Recommended Insurance Coverage
Our accident lawyers have seen too many crashes to recommend drivers carry only the bare minimum. If anyone is injured in any way, they are likely to incur a lot more than $15,000 in medical bills. Along with other traffic safety experts, we'd recommend a minimum of 50/100/10 in liability insurance. That's $50,000 per person and $100,000 per accident to cover bodily injury liability and $10,000 for property damage. You can even purchase more coverage depending on your budget, assets and overall financial picture.
Likewise, we strongly recommend that drivers do not go out of their way to waive UM/UIM coverage. It's a good idea to carry the same coverage for UM/UIM as you do in liability insurance; that is, protect yourself to the same extent you're protecting your liability against others. At a minimum, carry 15/30 in UM/UIM coverage, but to be safe, carry 50/100, meaning $50,000 for bodily injury per person and $100,000 for bodily injury per accident (covering you and your passengers). If you have a higher-paying job and more assets, you may want to carry 100/300 coverage for both liability and UM/UIM.
If you have been injured in a traffic accident in San Francisco or surrounding areas, contact William E. Weiss for a free consultation at 415-362-6765 ext. 157 or preferably my cell at 415-235-7060. You can also email me at william.weiss@gmail.com.