Class Action Lawsuit Filed against Harley Davidson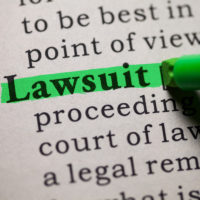 Motorcycle manufacturer Harley-Davidson is still facing consequences resulting from the brake issue that led to a widespread recall of its bikes in early 2018. Earlier this spring, the owner of a Touring model Harley-Davidson filed a class action lawsuit against the legendary manufacturer, claiming that Harley sold the bikes even after learning of the brake issue, but provided no warning to purchasers. Learn more about the claim below, and contact a knowledgeable San Francisco motorcycle accident lawyer for help after a serious motorcycle accident or injury in the Bay Area or statewide.
Lawsuit based on Touring models sold between 2008 and 2010
Ronald Garcia, the lead plaintiff in the class action claim, filed his lawsuit in federal court in California. The complaint was based on the functioning of the anti-lock braking system (ABS) in Harley-Davidson's Touring and CVO Touring models manufactured between 2008 and 2010. Garcia was the owner of a 2008 model with what he claims was a defective braking system. He explained in his lawsuit that Harley-Davidson instructs owners of bikes with ABS on how to use the braking system. According to the lawsuit, Harley told riders they could face "loss of vehicle control resulting in death or serious injury" were they to use the braking techniques tailored to an ABS-equipped bike on a bike without ABS.
Plaintiff claims ABS can be disabled with a simple turn of the wheel
Garcia claims that a defect in the design of these Touring models meant that simply turning the bike's front wheel back and forth would result in a disconnection of the wires that connected the speed sensor to the engine control unit. This disconnection would in turn disable the bike's ABS. Garcia's lawsuit explains, "A rider with a malfunctioning ABS could face an emergency, apply the brakes exactly as instructed by Harley-Davidson, and, with no notice that his motorcycle had a nonfunctioning ABS, lock the wheels — potentially causing a sudden, violent, loss of control that, as Harley-Davidson warned, could result in death or serious injury."
Little action from Harley-Davidson when it learned of the issue
Garcia alleges that Harley-Davidson learned of the defect in the bikes' wiring long before it began fixing the issue in 2011. Garcia's lawsuit seeks to represent the class of purchasers or lessees of Touring or CVO Touring motorcycles between 2008 and 2010 nationwide, as well as a smaller class of California customers. He is seeking damages for unfair business practices, violations of the Magnuson-Moss Warranty Act, violations of California consumer protection laws, and other claims. The case is titled Garcia v. Harley-Davidson Motor Co., Inc., and we will keep you updated on developments as they arise.
Call Attorney William E. Weiss After a Motorcycle Accident in San Francisco or California Statewide
If you or someone you love has been injured in a California motorcycle crash or if you believe that your Harley-Davidson may be defective, find out about your legal right to compensation by contacting the experienced and knowledgeable San Francisco motorcycle accident attorney William Weiss for a free consultation at 415-362-6765.