Filming Police Biker Stops is Legal Under Current Law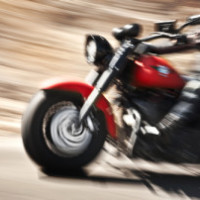 Police harassment of bikers does occur, but if the incident is not recorded, the allegations of harassment come down to the biker's word against the police, and guess who prevails in that scenario? Increasingly, private citizens have taken to making photographic, audio or video recordings of such encounters, often by using the recording equipment built into their cell phones. Naturally, some police officers are not too fond of being filmed in the performance of their duties, especially when the situation involves questionable police tactics. Some officers have reacted by confiscating the recording equipment and/or deleting the files that were created. Some of this behavior is illegal under current law, and some laws are being introduced around the country to clarify what police can and cannot do when private citizens film or record encounters with law enforcement.
On the website of the American Civil Liberties Union, the ACLU has put together a slide show letting photographers know their rights to photograph or video the police. As the presentation explains, when you are lawfully present in a public space, you have the right to photograph anything in plain view. The police may not confiscate your equipment or demand to view your recordings without a warrant, and they may not delete your files under any circumstances. On the other hand, the police may legitimately order you to cease your activities if you are truly interfering with legitimate law enforcement operations.
Colorado Law Would Strengthen Citizen Rights
A measure introduced into the Colorado legislature would not only clarify this right; it would also create a private right of action allowing a citizen to sue for money damages if the law is violated. HB 15-1290 would prevent law enforcement from interfering with citizens photographing or recording police activity. Under the law, the police could not destroy recordings or equipment, interfere with recording or seize any equipment without the consent of the owner or a warrant. A person whose rights were violated under this law could sue and receive $15,000 in statutory damages; plus any actual damages incurred, such as for loss of or damage to equipment; and court costs and attorney fees incurred in pursuing the lawsuit.
HB 15-1290 was introduced into the Colorado House on March 17th. As of this writing, the bill has passed both the House and the Senate, and passed again in the House with Senate amendments, so it appears likely this bill will find its way soon to the governor's desk.
Texas Law Would Go the Other Way
Texas legislators are also considering a similar law, although not with the same intended results. Rather than focusing on protecting the rights of the public to record police encounters, HB 2918 makes it a Class A misdemeanor to interrupt, disrupt, impede or interfere with a peace officer performing his or her duties. Under this new measure, such a violation would occur if a person films, records, photographs or documents a police officer within 25 feet of the officer. If the officer is "carrying a handgun" at the time, the penalty zone extends to 100 feet. The bill does allow an exemption for members of the news media; clearly this measure is aimed at prohibiting conduct of private citizens. HB 2918 was introduced on March Tenth and has been stuck in committee since the 26th of March.
If you need further legal advice regarding a police encounter at a biker stop, particularly when you are in the presence of recording devices, feel free to contact The Law Offices of William E. Weiss.