Multiple Fatal Motorcycle Accidents Take Riders' Lives in the Bay Area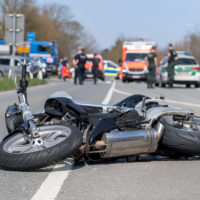 In the past week, two accidents in the Bay Area have resulted in fatal injuries for riders. Across the country, a third accident took a devastating number of lives of an MC for Marine Corps veterans. Learn more about the accidents below, and speak with a San Francisco motorcycle accident lawyer if you've been hurt in a crash.
Accidents between motorcycles and trucks turn deadly
On Friday, July 5, 2019, a Pittsburg crash took the life of a local rider. At approximately 6:20 am on Friday morning, the motorcyclist was traveling east on W. Leland Road. A truck that had been traveling north on Southwood Drive then struck the motorcyclist as it turned onto W. Leland Road. The motorcyclist was declared dead at the scene of the accident. The truck driver was not believed to be intoxicated at the time of the crash, but an investigation into the accident is still ongoing.
An accident earlier in the week resulted in a separate fatality. On Wednesday, July 3, a 27-year-old motorcyclist was killed on Highway 880 in Hayward. The rider was traveling south at approximately 6:22 am when the crash occurred. According to eyewitnesses, the rider was splitting lanes when he collided with the rear end of a pickup truck. The motorcyclist was ejected from his bike and was struck by another vehicle. He was also declared dead at the scene of the accident. Investigators have not yet concluded whether the truck driver or the motorcyclist was responsible for the crash.
New Hampshire crash with dangerous truck driver kills seven MC members
An accident earlier this summer had a devastating impact on a New Hampshire motorcycle club. On Friday, June 21, 2019, a pickup truck that had been swerving erratically collided with a group of ten members of the Jarhead MC, a club composed of Marine Corps veterans and their friends. The collision killed seven club members and injured three more. The pickup truck driver, 23-year-old Massachusetts resident Volodymyr Zhukovskyy, was arrested and charged with seven counts of negligent homicide.
Authorities later concluded that the man should have had his commercial drivers' license suspended prior to the crash. Zhukovskyy had lost control of an 18-wheeler only weeks before the fatal accident in New Hampshire and had failed a sobriety test in a parking lot in Connecticut in May of this year. In total, the driver had been arrested in six states for drug- or driving-related offenses. He received his commercial driver's license in August 2018. Surviving members of the Jarhead MC crash have already filed suit against the driver, seeking damages for their extensive injuries and pain and suffering.
If you've been the victim of a devastating motorcycle accident in California, get help from a committed motorcycle rights attorney by contacting the San Francisco motorcycle accident lawyer William E. Weiss for a free consultation at 415-362-6765.