Drunk Driving Suspected in Fatal Fremont Motorcycle Collision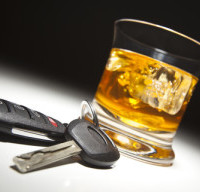 Union City resident Andrew Silva, a U.S. Marine veteran who recently served in Afghanistan, was killed in the early morning hours of March 25th when he was struck by a speeding Mini Cooper on Fremont Boulevard in the City of Fremont in Alameda County while riding his motorcycle. The driver of the Mini Cooper, Alexander Yohn of Emeryville, was being pursued at the time by police on suspicion of driving under the influence. Yohn refused to pull over despite the police pursuit and was travelling at a high rate of speed when his car struck Silva's motorcycle.
Following the collision with Silva, Yohn's Mini Cooper then crashed into a utility pole and burst into flames. Yohn left the vehicle and was apparently fleeing the scene when he was apprehended by the police, who arrested him.
The surviving family of Mr. Silva will have up to two years to file a lawsuit against Yohn for causing the wrongful death of Silva. Yohn could be responsible to Silva's family for the cost of funeral and burial expenses and other legal damages, such as the loss of services and companionship Silva would have provided to his family had he not been wrongfully killed. If Yohn is convicted of DUI, vehicular manslaughter or some other offense, the fact that he violated a law intended to protect people from injury or death may be considered as negligence per se, making it easier to prove the wrongful death case against Yohn and recover civil damages.
If you have been involved in an accident with a drunk driver, don't hesitate to contact an attorney from The Law Offices of William E. Weiss.