Daytona Police Department Profiling MC Members, Captured on Tape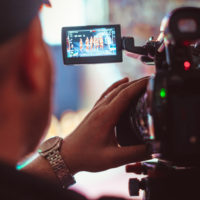 When a group of MC (Motorcycle Club) members wearing their patches at a large biker rally in Daytona Beach, Florida, were stopped and subjected to interrogation by police officers, one club member had the presence of mind to capture the incident on tape. The video became the subject of a letter sent to the Daytona Police Department, which has since announced that it would revisit its policy on motorcycle club members. Read on to learn more about the incident, and contact a Bay Area motorcycle rights attorney if you've been the victim of motorcycle profiling in California.
Biketoberfest incident winds up on tape
Every year, Daytona Beach serves as the host city for the large Biketoberfest rally. During October 2017's Biketoberfest, a group of members of the Iron Horse Motorcycle Club were walking down the street when they found themselves surrounded by a group of Daytona Police Department officers. The video documented the officers demanding to see identification so that they could "find out who they are," referring to the club members. When asked why they needed to see ID, the officers explained that Daytona PD had a "policy" of taking photos and documenting patch holders, especially those who were affiliated with 1% clubs.
Public officials respond and describe their intended changes to policy
Bobby Colella, the spokesperson of the North Florida Council of Clubs and member of the National Council of Clubs, saw the video and sought answers from the Daytona chief of police and city's mayor. Colella sent a certified letter inquiring about why the Daytona Police Department accosted the club members, and whether it was true that it was police department policy to accost and document club members based solely on the fact that they were wearing club-affiliated colors and patches.
Over the course of the next two months, Colella remained in contact with the office of the chief of police regarding these policies. Eventually, he learned that the incident had sparked change within the department. According to his account, the Daytona Beach Police Department had begun working with the state attorney's office to develop training curriculum for police officers to prevent future incidents of profiling, and that there was also an ongoing internal affairs investigation looking into the conduct of the officers portrayed in the video itself. The incident is an example of why club members should remain diligent in documenting incidents of profiling, and how activism can affect change on a broad level.
If you have been the victim of biker profiling in California and want to take legal action, contact the dedicated and experienced Bay Area motorcycle profiling lawyer William E. Weiss for a consultation, in San Francisco at 415-362-6765.