What California Motorcycle Riders Need to Know about Insurance Coverage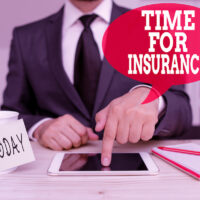 Understanding how motorcycle insurance works and choosing the right coverage are critical tasks for a California rider. Riders have many options when choosing coverage, so doing your homework to understand the different types of coverage available and which is best for you will be critical. Read on to learn more about insuring your motorcycle in California, and contact an experienced San Francisco motorcycle lawyer if you've been injured in a crash.
Forms of coverage and why you may need them
There are several forms of insurance coverage available to California riders, not all of which are mandatory, but many of which may be recommended for certain riders. These include: 
Bodily injury and property damage liability: This is the only form of coverage that all California riders must carry to avoid potential legal penalties, driver's license suspension, or bike impound. This coverage will pay for another driver's injuries or property damage when you're at fault in a crash. Under the law, riders must carry at least $15,000 in coverage for a single person's injuries, $30,000 for injury coverage for all those injured in a single accident, and $5,000 in coverage for property damage. Get high limits. Protect yourself.
Comprehensive and collision coverage: This form of coverage will pay for the costs to repair the rider's own bike when a crash occurs. Riders may be required by their bank to obtain this coverage if the bike is still under financing, or riders may simply want it if they've invested a great deal in building their dream custom bike.
Underinsured/uninsured motorist coverage: Despite laws against driving without insurance coverage, many drivers either don't carry any, don't carry enough, or simply leave the scene of the crash before you can obtain their insurance information to file a claim. UIM/UM will provide coverage of your expenses when the at-fault driver doesn't. This is incredibly important. I have had so many cases where the biker suffered extremely serious injuries such as amputations, brain injuries, and severe burns, among others, where the responsible party had $15,000 of insurance or no insurance, and the injured biker only had $15,000 UIM or no UIM. Thus a person with a job, maybe a house payment, car payment and family cannot work-maybe ever again-has tons of medical bills over and above health insurance if you have that and absolutely no way to get anything to cover a fraction of the damages.
Medical payments: This is optional coverage that can help you afford medical bills and co-pays if you're hurt in a crash, supplementing the coverage provided by your health insurance. Maybe your health plan has an $8,000 to $20,000 deductible or limit or co-pays, so instead of sitting at home recovering from a severe injury, the person must endure endless calls from collection agencies for what amounts to the co-pays or the ambulance bill etc. Why suffer that? Get at least $10,000 of med pay coverage. It is not expensive.
Shop around for the coverage you need
Motorcycle insurance coverage in California doesn't come cheaply, especially if you ride a sport bike that is still under financing. Plus, different areas of the state come with different average costs of coverage, with San Francisco being one of the most expensive cities to insure a bike. To find the best rate, request quotes with multiple insurers. Different insurers also offer different forms of coverage that others don't. For example, some insurers offer coverage for trip interruptions if you use your bike for touring and the bike breaks down, providing money for hotel stays and food on the road while you're waiting for repairs to be completed. Some insurers also offer accessory coverage that may be recommended if you've purchased high-value accessories for your bike. One final point on this: many insurance companies (such as Progressive and Liberty Mutual) advertise that they let you pick and choose what you need for a policy so you can get affordable coverage. The problem with this is no one advises what you might really need and they are just encouraging you to go cheap. If you do you will inevitably come out with the short end of the stick if an accident happens. Don't go cheap! You have a nice bike and a nice life-protect it! Protect your family!
Knowledgeable and Experienced Representation in California Motorcycle Accidents
If you need help with a California motorcycle insurance issue or have been injured in a crash, contact the knowledgeable and seasoned Bay Area motorcycle rights lawyer William E. Weiss for a free consultation at 415-362-6765, extension 157. Email me at william.weiss@gmail.com. Don't wait. The insurance companies for responsible parties that injure you are on the ball immediately to limit you. Fight back. Statistics show people with lawyers always get more.