Multiple BMW Recalls Affecting Tens of Thousands of Motorcycles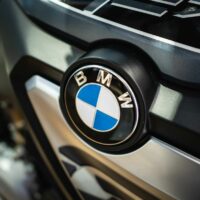 Motorcycles are fun, economical, and safe alternatives to passenger cars when driven by qualified drivers. Even the most experienced biker, however, can find themselves in danger when riding a defective bike. When consumers, government officials, or bike manufacturers discover a dangerous defect, the government will order, or the company will issue a recall of the vehicles affected by the defect. One of the most prominent manufacturers of luxury motorcycles in the world, BMW, recently issued several recalls applying to tens of thousands of bikes manufactured in the last two decades. Read on to learn about the defects and find out if your bike is included in either recall. Reach out to a passionate San Francisco motorcycle accident attorney if you've been hurt in a motorcycle accident in the Bay Area.
Fuel Leak Creates Fire Risk
BMW recently issued a recall covering nearly 17,000 motorcycles of various models. The recall concerns a defect causing a potential fuel leak. The affected motorcycles have a fuel pump flange that is prone to cracking, which results in a fuel leak while the engine is running. The fuel leaks near the ignition source, which greatly increases the possibility of starting a sudden fire.
The fuel leak recall applies to 16,926 BMW motorcycles with model years ranging from 2005 through 2012. The same bikes were all subject to a previous recall for a similar issue. In April 2014, BMW recalled these bikes to fix the fuel leak issue. During that recall, BMW fixed the support ring on affected fuel pumps. BMW states that this time around, they will now replace the fuel pump and the auxiliary fuel pump where applicable on affected bikes.
The recall applies to various BMW models manufactured between 2006 and 2012. Affected models include the HP2 ENDURO, HP2 MEGAMOTO, HP2 SPORT, K 1300 GT, K 1300 S, K 1600 GT, K 1600 GTL, K 1200 GT, R1200 GS ADVENTURE, S 1000 RR, and others.
Brake Caliper Failure Limits Stopping Power
In addition to the fuel leak issue, BMW recently issued another recall for bikes with potentially faulty front brake calipers. These important pieces can leak while a bike is parked, which in turn reduces the bike's stopping power if the fluid reservoir gets depleted. A bike with limited stopping power poses a serious hazard to riders and other motorists, should a biker need to make a sudden stop at high speeds. BMW is recalling these bikes and issuing a stop-sale for unsold bikes in the same product lines.
The brake caliper recall applies to a range of bikes with model years 2019 and 2020, including the R 1250 GS, R 1250 GS Adventure, R 1250 RT, S 1000 RR, and the S 1000 XR, among others.
Owners of motorcycles subject to either recall should receive notice from BMW about the recall and their options for returns and repairs. If you own a BMW motorcycle and are concerned about whether your bike is subject to the recall, call your motorcycle manufacturer or dealer. If you or someone you know has been injured as a result of a defective motorcycle, call a seasoned Bay Area motorcycle injury lawyer.
If you have been injured due to a defective motorcycle or a negligent driver in San Francisco, contact William E. Weiss for a free consultation at 415-362-6765 ext 157 or preferably my cell at 415-235-7060. You can email me at william.weiss@gmail.com.