Bay Area Motorcycle Accident Takes the Life of Motorcyclist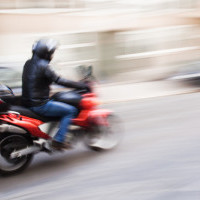 A recent motorcycle accident in the Bay Area resulted in the death of a rider in a hit and run truck collision.
On October 22nd, a 61-year old rider on a 2004 Kawasaki motorcycle was killed in the Alameda County city of Fremont. The man was riding on Mission Boulevard near Interstate 880 when he was hit by a semi-truck heading eastbound. The driver of the truck, who struck the biker with his rear axle, did not stop.
Police are looking for the driver of the truck, which was pulling a double-trailer chrome tanker. If you have information about the crash, you can contact the California Highway Patrol at (510) 489-1500 or 1-800-835-5247.
Although justice is best served if the driver can be found and held accountable, this is not always possible in a hit and run situation. It is important to know that your Uninsured Motorist coverage can be used in the event you or a loved one are involved in a hit and run, as well as when you are hit by a driver who does not have liability insurance. Take the time to review your liability insurance policy to make sure you have Uninsured/Underinsured Motorist (UM/UIM) coverage. This coverage can be added for a minimal cost compared to your overall liability premium. It is recommended that you carry as much UM/UIM coverage as you have in liability in case you are struck by a driver who is uninsured, underinsured or who flees the scene.