Bandidos Trial Update: Charges against Over a Dozen Club Members Dismissed, DA Recuses Himself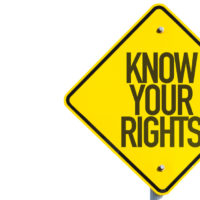 In yet another development that casts doubt on the integrity of the case, the McLennan County district attorney has now dismissed charges filed against 13 men arrested in conjunction with the 2015 shootout in Waco, Texas.
Suspicious timing of dismissal of charges
The dismissal came mere hours before a hearing was scheduled to occur in the case of one of the defendants, Jorge Salinas. Salinas, along with several other defendants in the case, had filed a motion seeking to have the McLennan County district attorney Abel Reyna disqualified from prosecuting the charges against bikers arrested in conjunction with the shootout. Their motion claimed that Reynas' corruption made him unfit to lead the prosecution efforts. Since Salinas was one of the defendants against whom charges were dismissed, the hearing on the disqualification motion did not occur.
Dismissals claimed by some to have been politically motivated
Counsel for defendants in the case speculated that the dismissals were timed to occur immediately before the hearing on Salinas' disqualification motion because Reyna was concerned that testimony given during the hearing could be politically damaging. Brian Bouffard, the defense attorney for Jorge Salinas, believed that Reyna cancelled the hearing due to its potential to expose Reyna's misconduct and corruption. Reyna is facing a republican primary election next month, which is the first step in determining whether he will be able to remain as the county's DA. Reyna, however, claims that the dismissal had nothing to do with politics, nor that it should be viewed as "giving up." He explained, "this is an effort to narrow in on those more culpable without expending your precious judicial resources on lower level gang members."
Latest in a string of stumbles in the Bandidos trial
Along with the 13 other dismissals, charges against eight other club members who were arrested after the shootout were also dropped, and Reyna recused himself from serving as prosecutor in the case against club member Billy McRee. The shakeups in the Bandidos trial came months after a mistrial was declared in the case of Jacob Carrizal, the first club member to see his claims go to trial. The second shootout-related trial to be scheduled was pushed back. When speaking to the press, biker Jorge Salinas noted his relief at no longer facing charges, saying, "three years of not just me, but all of us going through this. It's finally something, starting to see light."
If you're a biker or club member who has faced discrimination or unfair treatment at the hands of law enforcement, find out if you have a right to compensation for your mistreatment or constitutional rights violation by contacting the seasoned and aggressive Bay Area motorcycle rights lawyer William E. Weiss for a consultation at 415-362-6765.