Avid Biker and Beloved San Francisco Bartender Killed in Auto-Motorcycle Collision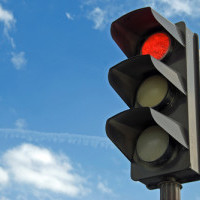 Erik Dean, a bartender at Absinthe and Sauce and a veteran bartender of many more San Francisco restaurants and bars for decades, died earlier this month while riding his motorcycle when he was struck by a motorist who ran a red light at the intersection of Van Ness and Sutter. According to a story reported online by the Chronicle's SFGate.com, the driver was not arrested, although an investigation is ongoing and charges may yet be filed. Regardless of any criminal prosecution, the driver may still be liable in civil court to Dean's estate or to surviving family members. The plaintiffs in a wrongful death lawsuit in California can recover economic damages such as funeral and burial expenses and compensation for the loss of financial support, as well as so-called "noneconomic damages" meant to compensate family members for the loss of love, companionship, care and guidance that were taken away by the negligence of another.
According to a story posted on KTVU.com, around 300 people attended a memorial held to honor Dean and celebrate his life. Dean had traveled the world and ridden his motorcycle across the country and in many exotic locales. He was a lover of life and a gifted bartender who will be sorely missed by his many customers in the San Francisco bar scene and his many friends in the motorcycle community.
If you are a motorcyclist that has been in an accident with an automobile and need legal advice, contact an attorney from The Law Offices of William E. Weiss today.