Assemblymember Introduces Bill to Legalize Lane Splitting in California: Never Mind That it is Already Legal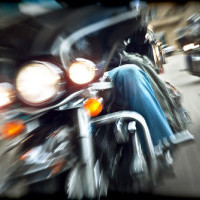 California is currently the only state in the nation that allows motorcyclists to ride between lanes or in lanes occupied by other vehicles, a practice commonly known as lane splitting but also referred to as whitelining, filtering or lane sharing. Although lane splitting is not expressly authorized in state law, California Vehicle Code section 21658 implies that lane splitting is lawful so long as the maneuver is conducted with reasonable safety.
Assembly Bill 51, introduced by Assemblymember Bill Quirk of Hayward, would modify that section of the law to expressly allow for lane splitting. The bill, however, also puts conditions on when lane splitting would be allowed. First, the speed of traffic moving in the same direction must be 35 miles per hour or less. Second, the motorcycle may not be driven more than ten miles per hour faster than the speed of traffic moving in the same direction.
The California Highway Patrol used to publish lane splitting guidelines on its website, but removed the guidelines after it received a complaint that the CHP did not have the authority to publish such guidelines. The CHP now merely says that "California law does not allow or prohibit" lane splitting and encourages motorcyclists to ride safely.
Is this bill necessary, or can motorcyclists continue to engage in lane splitting in a safe manner without additional regulations? AB 51 is currently in the Assembly Committee on Transportation. If you want to make your opinion known on this topic, you can contact a member of the committee, Assemblymember Quirk, or your own Assemblymember. If you are unsure who your representative is, you can click here to find your representative based on your address.
If you are in need of legal advice regarding motorcycle profiling or have been stopped by a police in regards to lane splitting, don't hesitate to contact The Law Offices of William E. Weiss.